Digital Brand Development
Create Revenue Focused
Brands with our Digital Brand
Development Service
Establish a distinct brand identity tailored for the digital era and enhance your profitability through our exceptional branding services. Craft a branding system that instills trust and augments the value of your company.
Select the right
Brand

Creation
Partner for unhinged Business
growth
Selecting the right digital branding partner is crucial to accelerating your business's expansion and attracting fresh clientele. Attain a visually captivating identity, impeccable design, compelling content, and a resonant tone specifically tailored to your target market.
Austin: The Heartbeat of Crownsoft's Sales, Support, and Delivery
Growth services at Crownsoft pivot on delivering measurable outcomes and driving business expansion. Our suite of growth-focused offerings, ranging from revenue and performance marketing, account-based marketing, programmatic advertising, and PPC management to growth SEO and lead nurture email marketing, ensures that your digital efforts translate into tangible growth. We're about driving traffic, boosting conversions, increasing customer loyalty, and ultimately, propelling your bottom line.
Engage our digital branding experts, who excel at crafting
unforgettable brands, to maximize the value of your brand strategy's
core elements.
Data-driven
Brand

Creation visual identity development
Create a coherent visual identity across your brand, encompassing logos, colors, key visuals, web design, and UI design.
Positioning: Establish a firm foothold in the digital market by defining your target audience and differentiating your offerings.
Cohesive messaging: Foster trust and recognition within your market by developing a consistent messaging strategy.
Brand guide creation: Generate unified materials and establish common communication protocols to guide future branding endeavors.
Crownsoft
Brand Development


Collaboration Process
Market and user research
Gain a profound understanding of your target audience and competitors—an essential phase for developing an effective strategy.
Brand Discovery
Navigate the exploration of your brand's values and personality, providing the foundation for strategy development, messaging, and visual identity.
Ideation
Establish a shared understanding and visual direction for your brand's identity and communication.
Design
Finalize the visual language—logos, key visuals, fonts, and colors—that will embody your brand's client communication.
Production and handover
Develop brand assets, a brand book, and provide guidance on maintaining fidelity to the brand identity.
Basics of Brand Identity Creation
Brand identity encompasses all the elements a company creates to convey a desired image to its customers. It establishes immediate recognition and forges enduring connections with current and potential clientele. A robust brand identity enhances customer loyalty and fosters trust, delivering substantial value to your organization. Brand identity creation is the process of developing and effectively communicating this identity, aligning with your business's overarching definition. It is crucial to consider your brand's defining characteristics, desired perception, and unique selling points when embarking on brand ideation or partnering with a brand creation agency. This ensures consistency with founding principles as your business expands and scales.
Elements of Brand Strategy
Brand discovery forms the cornerstone of any brand strategy, facilitating the establishment of your business's true identity, core values, and market position. This critical step informs other aspects of your brand strategy, including guiding values, tone of voice, and overall positioning. For digital products and organizations operating online, a well-defined brand strategy is imperative for differentiation amidst a crowded digital landscape. It empowers you to stand out, effectively communicate your brand promise to potential customers, and position yourself to consistently deliver on that promise. Audience research, brand promise, brand values, and brand positioning are all key elements that can be defined through an in-depth brand discovery stage.
Brand discovery serves as the initial step in brand identity creation, involving an extensive research process to evaluate your brand image, communication strategies, and consumer perceptions. The objective of this research is to gain a comprehensive understanding of what drives your brand. The brand discovery process commences with workshops designed to gather crucial information about your business, enabling the development of a successful brand strategy. At Crownsoft, our comprehensive brand discovery process encompasses evaluating your current brand strategy, delving into future business goals, and acquiring the necessary information to construct a winning brand strategy. These workshops yield a project-specific plan, along with suggestions on how our brand identity creation team can flawlessly execute the plan.
The Role of Digital Branding
The internet has become an indispensable tool for businesses and individuals alike. With people spending an increasing amount of time online, the significance of digital branding has never been greater. Digital branding encompasses brand management techniques that combine internet branding and digital marketing to cultivate a brand presence across various digital platforms, including internet-based relationships, device-based applications, and media content. The purpose of digital branding is to empower organizations to leverage digital assets and effectively connect with new and existing stakeholders. Given the multitude of businesses operating online, establishing a lasting impression and a cohesive digital brand strategy is challenging. Partnering with the right branding agency, capable of providing end-to-end strategic guidance and execution, ensures a consistent and authentic brand image that cultivates reputation and loyalty within your target market.
Learn Different Shades of Branding
Branding encompasses various marketing activities, and digital branding is no exception. Different approaches to digital branding are best suited for different companies, contingent upon their business objectives and industry. The following are seven types of branding:
Product Branding:
This common branding approach promotes specific products or services in different markets, utilizing distinctive words, colors, and images to differentiate offerings.
Corporate Branding:
Corporate branding encompasses activities aimed at establishing and maintaining a brand identity, encompassing pricing strategies, target audience definition, and interactions with stakeholders. Luxury brands, for instance, maintain exclusivity through higher price points.
Service Branding:
Service branding revolves around the relationship between an organization and its customers or service users. Excellent service across all communication channels contributes to an exceptional reputation.
Personal Branding:
Successful online profiles enable business leaders to amass a following and attract new clients. Elon Musk, the CEO of Tesla, exemplifies strong personal branding, which in turn benefits his company.
Geographic Branding:
Geographic branding capitalizes on associations with specific regions or locations to enhance brand identity. For example, winemakers from the Champagne region of France leverage this geographic association.
Cultural Branding:
Cultural branding emphasizes shared values between customers and companies based on geographical or cultural aspects. Brands like Dolmio leverage their Italian heritage to appeal to global markets by capitalizing on Italy's reputation for great food.
Retail Branding:
Despite the upward trend of eCommerce, branding for brick-and-mortar retail stores remains important. They influence customer perceptions of your brand, including warehouses and high street stores.
Examples of Digital Branding
Digital branding has proven to be a powerful tool for businesses of all sizes, enabling them to establish a strong online presence and connect with their target audience. Here are a few diverse examples of companies that have effectively utilized digital branding strategies:
1. Airbnb:
Airbnb revolutionized the hospitality industry by creating a digital platform that connects travelers with unique accommodations worldwide. Through its digital branding efforts, Airbnb has successfully positioned itself as a community-driven platform that promotes authentic travel experiences. Their use of user-generated content, vibrant visuals, and storytelling has helped them create an emotional connection with their audience.
2. Glossier:
Airbnb revolutionized the hospitality industry by creating a digital platform that connects travelers with unique accommodations worldwide. Through its digital branding efforts, Airbnb has successfully positioned itself as a community-driven platform that promotes authentic travel experiences. Their use of user-generated content, vibrant visuals, and storytelling has helped them create an emotional connection with their audience.
3. Gymshark
Gymshark, a fitness apparel brand, has leveraged digital branding to connect with fitness enthusiasts worldwide. They have created a strong brand identity by partnering with fitness influencers and utilizing social media to showcase their products in action. Through their strategic use of digital platforms and targeted content, Gymshark has established itself as a leading brand in the fitness industry.
4. Patagonia
Patagonia, an outdoor clothing and gear company, has successfully built a digital brand that aligns with their commitment to environmental sustainability. They have used their digital platforms to educate and engage their audience on environmental issues, showcasing their brand values and fostering a sense of community among their customers. Patagonia's authentic and purpose-driven approach to digital branding has resonated with environmentally conscious consumers.
Developing Your Digital Brand Strategy
As mentioned earlier, the first step in developing a successful digital branding strategy is the discovery phase. Through market research and workshops, you need to identify your target audience, determine what sets you apart from other organizations catering to the same audience, and strategize the most effective communication methods. Regardless of your digital product, you must define its appearance, tone of voice in surrounding content, and its overall integration into the branding ecosystem. A reliable digital branding partner will guide you through the discovery process, helping you establish the desired brand identity. They will assist in creating mood boards and developing a cohesive visual brand identity. Once all decisions are made, a style guide can be created to ensure consistency in future branding activities and align your digital marketing efforts with the overall brand identity.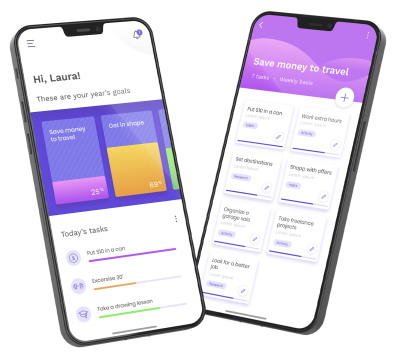 Are you ready to embark on your digital
branding journey? Contact us to get started
Frequently Asked

Questions:
Common inquiries about digital branding:
Brand creation involves amalgamating various brand strategy elements to establish a distinct brand identity that effectively communicates with your customers. It entails research, known as the brand discovery process, to understand your business, target audience, and operating market. It also involves designing visual and communication elements that allow your customers to easily identify your brand and associate it with specific attributes.
In an era of increasing digital migration, the importance of digital brand strategy has grown significantly. Digital branding enables you to establish a differentiated reputation within your market and cultivate a powerful and enduring connection with your customers. It ultimately enhances visibility, credibility, and business results.
Building a successful brand is a time-consuming process that depends on various factors, such as the target market, level of competition, and geographical location. Developing a robust digital brand strategy is a complex endeavor, and starting from scratch can take several years. However, the benefits of establishing a recognizable brand identity make the effort worthwhile.
Schedule a FREE Consultation with Crownsoft's Senior Business Analyst
I am the Senior Business Analyst at Crownsoft, overseeing the delivery of high-quality and innovative products to global clients. I provide free consultations and cost estimates for projects.
Let's Start a
Project

Together.
Enter your details to schedule a FREE discovery call and receive project estimate by our App Experts
Let's Start a
Project

Together.
Enter your details to schedule a FREE discovery call and receive project estimate by our App Experts