Trusted product design
agency for all your
design needs
Generate value for users and
stakeholders with
top-notch


Design Experts
Scaling Product Design teams is effortless with Crownsoft. Startup founders appreciate our comprehensive one-stop-shop model encompassing design and development from A to Z. SMB and enterprise executives can take advantage of our rapid, on-demand team extension, swiftly incorporating experts into projects to deliver tangible value.
You have exacting standards for product design, and we deeply respect that. Our team fearlessly challenges the status quo while keeping your key goals at the forefront of our minds. We rely on data-driven and consumer-focused approaches, ensuring that every decision or suggestion we make is backed by extensive research and broad experience. This is why over 600 clients have entrusted us with their design and development needs.
Our clients consistently give us high Net Promoter Scores (NPS), with frequent feedback highlighting our proactive and communicative nature. If you seek a transparent, solution-oriented team of experts, Crownsoft is a reliable and trustworthy choice. We are committed to accelerating your progress and creating maximum value for you, your users, and your stakeholders.
We Ensure comprehensive
digital product

design services
Experience product design services trusted by start-ups, SMBs, and enterprises. Whether you require a team extension to tackle a specific challenge or an end-to-end design and development solution, we have you covered. If you have an existing product but lack the capacity to deliver new features or need guidance on optimization, you can delegate the task to us. We offer new UI designs or redesigns for websites, web apps, and mobile apps. Our expert support spans every stage of product development, including user journeys, prototype storyboards, goal-oriented documentation, illustrations, branding, auditing to identify potential issues, and user and market research, among others.

Discovery
Gain a deep understanding of your market and users, ensuring that your decisions lead to product-market fit in the shortest possible time.
UX design
Delight your users with research-based design, starting from mockups and usability audits and culminating in measurable improvements for your product.
UI design
Craft a consistent language of communication with your customers and establish an emotional connection with them.

Design systems
Receive a library of design components with code, enabling scalability and coherence across all teams involved in the product.
Engage our digital branding experts, who excel at crafting
unforgettable brands, to maximize the value of your brand strategy's
core elements.
Harness battle-tested
practices to craft top-notch
digital design
Building delightful user interfaces requires skill, experience, and precision. Our designers employ tools that foster the highest level of collaboration and deliver exceptional work quality. Crownsoft empowers companies to bring innovative solutions that address real human problems.
Implement design processes
that maximize results
Great design is an iterative process of continual improvement, ensuring that your product reaches its full potential. With the right tools and methodologies, you can effectively validate ideas, optimize processes, and successfully introduce new digital products to the market.
Project setup
Ensure your team possesses all key information and assets.
Research and concept
Gather insights and shape the product or its features.
Wireframing
Translate your ideas into interconnected wireflows.
Testing & validation
Verify solutions with
potential users.
Visual design
Craft delightful interfaces aligned with established insights.
Development handover
Implement designs into functional products.
Product design services for any stage of your product's life cycle
Our team possesses extensive experience in ideation and creation of software products across every stage of the life cycle. We handle research, design information architecture, develop user flows, create lo-fi mockups, and cater to all your needs. Your goals become our goals, and we strive to delight your users while improving key metrics that drive your bottom line.
Building a product quickly is pointless if there is no demand for it. Our team's collective experience will help you avoid decisions that divert you from the ultimate goal of achieving product-market fit. Through our tested and refined discovery practices, we define user needs and set your product on the path to growth from day one.
UX design translates business needs into tangible solutions. Among other deliverables, you will receive interactive, clickable wireframes ready for testing with end users and enhancement through custom UI design. This will enable you to provide maximum value to your users and drive key metrics such as conversion rates, app usage time, and customer satisfaction scores.
Beautiful, modern, responsive, and accessible user interfaces are the hallmark of our Product Designers. By employing best practices in interface design, along with a keen sense of aesthetics, we ensure that your product is visually pleasing and perfectly represents your brand.
Accelerate development with ready-to-use, adaptable components. Reduce costs, scale products while maintaining consistent design across all user touchpoints, and make your brand stand out to your users. We provide you with a custom library and detailed documentation that incorporates your brand's visual assets, logo, fonts, and colors.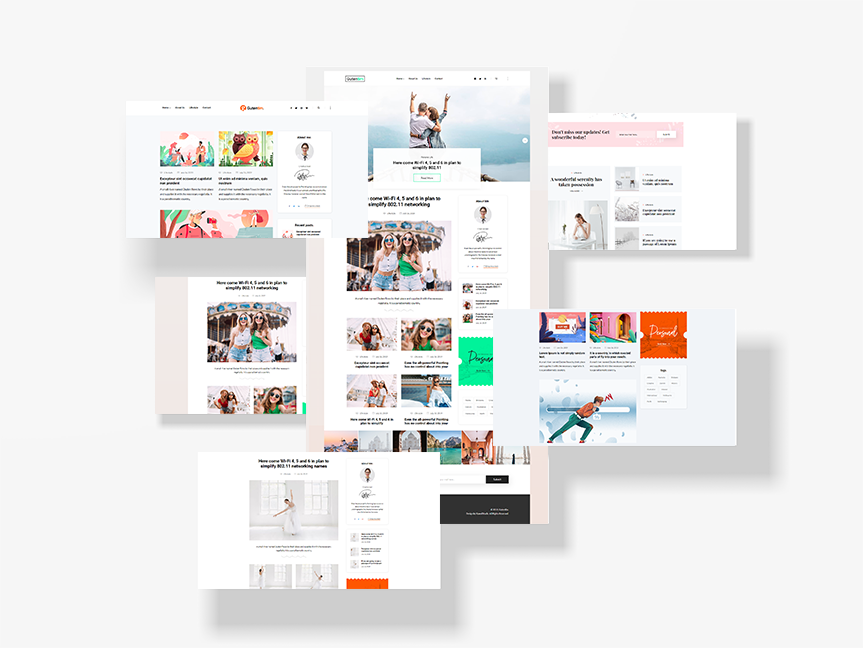 Curious whether
Crownsoft

is
the right fit for your project?
We understand that each project is unique and requires an individualized approach. Define your needs, and we will gain a deeper understanding of your requirements. Fill out the form, and we will explore how we can assist you.
Start your project with us or take existing one
to next level
Share your challenge and our team will support you on a
journey to deliver a revolutionary digital product.
Digital product design


services: all your
questions answered
Unsure of how product designers can add value to your business? Here are answers to some of the most common questions posed by our clients.
The answer is not straightforward and depends on various factors. Estimating the cost of building a product requires a discussion with one of our experts to determine the scope of your project and arrive at an accurate valuation. Our team will guide you in making the best choices aligned with your business needs.
By engaging a UX specialist, you can avoid wasted investments in developing features that are irrelevant to your users. Instead, you can focus your efforts on developing features that truly matter to them. This enables cost limitation and increases profitability.
Depending on the purpose of the Product Design Sprint and the initial problem to be solved, you will receive tailored solutions and recommendations that help you create a unique value proposition for your existing or potential customers. Product Design Sprints encompass in-depth interviews about clients' product ideas, design thinking, and the agile approach. Design sprints have successfully elevated numerous projects, and clients affirm that actionable roadmaps for product development or pre-validated prototypes are invaluable for strategic progress.
Schedule a FREE Consultation with Crownsoft's Senior Business Analyst
I am the Senior Business Analyst at Crownsoft, overseeing the delivery of high-quality and innovative products to global clients. I provide free consultations and cost estimates for projects.
Let's Start a
Project

Together.
Enter your details to schedule a FREE discovery call and receive project estimate by our App Experts
Let's Start a
Project

Together.
Enter your details to schedule a FREE discovery call and receive project estimate by our App Experts