Embrace Digital Acceleration:
Lead the Change
Digital transformation breeds change. Digital acceleration empowers your leadership. We're all digital players now. Your aim is to stay ahead.
The
landscape

constantly shifts. Act proactively.
Embrace the
Momentum

: Seize the Opportunity
Respond to disruptive innovation and market volatility with the power of digital acceleration.
Expediting Decision-Making
Accelerate the evaluation phase to swiftly attain value-driven outcomes.

Enhancing Speed-to-Value
Condense innovation and iteration cycles to foster nimbleness and adaptability.

Expedited Delivery
Fast-track innovation, yielding tangible results within a matter of months.
Prioritizing Flexibility
Embrace scalable, cloud-based solutions primed for seamless adjustments on the go.

Enthralling User Experience
Dazzle digital natives with groundbreaking concepts and exceptional user engagement.
Mitigating Project Risks
Ensure alignment by validating your product through meticulously planned sprints.

Unlocking Analytics-Driven Savings
Fortify resilience with cost optimization tools and operational efficiencies.

Embracing Transformation
Secure a leading market position, regardless of the ever-evolving business landscape.
What is Digital Acceleration?
Unlock the Power of Digital Acceleration Digital transformation set the stage, but digital acceleration takes it to new heights. We are all players in the digital realm now, but true leadership requires staying ahead of the curve. The landscape is ever-shifting, demanding proactive action.
1. Outpacing Competitors:
In a world where competitors move faster than ever, taking a leap is essential to maintain a competitive edge.
2. Elevating User Experience:
Consumers expect top-notch digital experiences. By delivering innovation, you can create the next big thing and captivate your audience.
3. Building Resilience:
The business environment is volatile, but with digital acceleration, you can build resilience to adapt and thrive in the face of uncertainty.
Why is Digital Acceleration Important?
Digital acceleration is of paramount importance because it enables companies to differentiate themselves and thrive in the digital world. Providing exceptional user experiences requires leveraging external resources, short feedback loops, and user research. Overcoming slow decision-making and extended time-to-market is crucial in a fast-paced market.
Who uses Digital Acceleration?
Digital acceleration is not limited to a specific industry or sector. It is relevant for any company striving to grow its business value in the modern landscape. Whether you're developing internal systems or consumer and business solutions, embracing digital acceleration drives success and continuous innovation.
What's Impact of Pandemic on Digital Acceleration?
The pandemic has been a catalyst for digital transformation, compelling organizations to catch up with digital leaders. Remote work, once seen as a perk, has become a critical business strategy. It highlighted the speed at which digital innovation can be achieved, closing the gap between tech-savvy and non-tech-savvy consumers. The crisis proved the resilience of digital-first organizations.
What's the difference between digital Acceleration and Digital Transformation?
Digital acceleration goes beyond traditional digital transformation. It emphasizes speed-to-value, fast decision-making, rapid delivery, and adoption. It embraces a mindset of owning the change and continuous evolution. The approach is agile, simultaneous, and consumer-driven, focusing on surgical innovation rather than massive transformation projects.
Embrace digital acceleration, seize opportunities, and navigate the digital landscape with confidence. Crownsoft is your partner on this transformative journey, providing expertise and solutions to help you thrive in the digital era.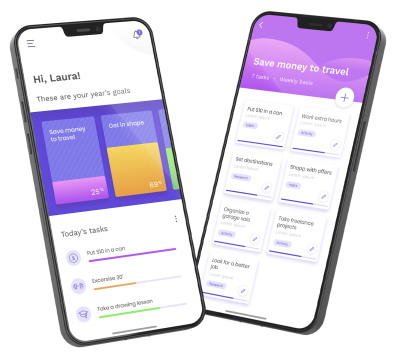 Fuel your digital initiatives with
unstoppable momentum
Frequently Asked
Questions about Digital
Acceleration
Ready to Unleash the Power of Account-Based
Marketing?
Contact us today to embark on a transformative journey, where the fusion of
cutting-edge technology, data-driven insights, and unmatched expertise propels
your business to unparalleled success. Let Crownsoft be your trusted partner in
harnessing the full potential of account-based marketing.
Schedule a FREE Consultation with Crownsoft's Senior Business Analyst
I am the Senior Business Analyst at Crownsoft, overseeing the delivery of high-quality and innovative products to global clients. I provide free consultations and cost estimates for projects.
Let's Start a
Project

Together.
Enter your details to schedule a FREE discovery call and receive project estimate by our App Experts
Let's Start a
Project

Together.
Enter your details to schedule a FREE discovery call and receive project estimate by our App Experts