Unlock the Potential of Continuous Delivery with Crownsoft's DevOps Solutions
Embrace the transformative power of DevOps to revolutionize your application delivery process.
Crownsoft offers comprehensive DevOps services that enable you to seamlessly adapt to the fast-paced demands of the digital landscape.
Evolve beyond traditional
approaches and embrace the
continuous
evolution

of
application delivery.
With DevOps, your business, development, and operations teams converge, leveraging automated processes to optimize your IT operations.
In today's digital world, the ability to deliver enhanced business capabilities on a continuous basis is paramount. Discover how Crownsoft's DevOps expertise can propel your organization towards unparalleled success and unlock the full potential of continuous delivery.
Agile: Embrace iterative and incremental development methodologies to drive efficiency and adaptability.
Cloud: Harness the power of on-demand workload management to scale your operations seamlessly.
Lightweight Architecture: Experience quick setup and optimized operations through streamlined architecture.
Security: Bolster resilience and safeguard your applications against potential threats with robust security measures.
Testing: Automate your testing processes and improve quality assurance with cutting-edge techniques.
Crownsoft's Comprehensive
Spectrum of DevOps
Services
Our diverse range of services covers the entire application life cycle, catering to a wide spectrum of applications, from cutting-edge digital customer-facing systems to robust enterprise solutions.
Partner with Crownsoft to amplify the potential of your applications and achieve unrivaled success in today's dynamic digital landscape.
Unlock the
Advantages

of DevOps with Crownsoft
Experience the remarkable benefits that DevOps brings to your organization, empowering you to achieve enhanced efficiency, agility, and success.

Time to Market Acceleration
Embrace streamlined software delivery processes that propel your products and services to market faster. With DevOps, reduce your time to market by an impressive 50 percent, gaining a crucial competitive edge in the rapidly evolving business landscape.

Enhanced Throughput
Witness a significant boost in team productivity and collaboration. DevOps practices foster seamless coordination and cooperation among development and operations teams, enabling them to deliver new functionality at an accelerated pace. Stay ahead of the competition with quicker and more frequent releases.
Risk Mitigation
DevOps offers early detection and remediation of quality concerns throughout the application life cycle. By implementing robust testing and quality assurance measures, organizations can reduce defects by up to 30 percent. This ensures that your software is reliable, stable, and meets the highest standards of quality.

Unwavering Resiliency
Ensure the operational state of your systems remains steadfast and secure. With DevOps, changes are systematically integrated and deployed, minimizing disruptions and maintaining a stable environment. Your organization can navigate technological advancements and evolving demands with confidence, knowing that your systems are adaptable and resilient.
Partner with Crownsoft to harness the full potential of DevOps and unlock a new era of efficiency, agility, and success for your business. Embrace the power of continuous innovation and stay at the forefront of your industry.
Why Crownsoft is the Ideal Partner for
DevOps Excellence
Crownsoft stands at the forefront of delivering exceptional DevOps solutions and services, built on a foundation of unwavering quality and consistency. We offer a comprehensive suite of practices, cutting-edge technologies, and innovative techniques that propel organizations towards operational excellence.
Unleashing Continuous Deployment and Integration
With a steadfast focus on continuous deployment and integration, Crownsoft empowers businesses to achieve faster and more efficient software delivery. Our meticulous attention to process improvement ensures seamless collaboration between development and operations, resulting in accelerated time-to-market and enhanced productivity.
We take pride in our ability to monitor and optimize all aspects of IT operations. Crownsoft's robust systems provide real-time insights and facilitate efficient workflows, enabling businesses to achieve optimal performance and tangible results.
Unparalleled Expertise in DevOps and Software Development
Our seasoned developers possess invaluable knowledge and expertise in the realm of DevOps and software development. Leveraging our versatile technologies, we help organizations save costs and precious time, while consistently delivering high-quality applications that drive business success.
Continuous Research and Innovation
At Crownsoft, we believe in the power of continuous improvement and innovation. Our skilled experts are dedicated to researching, practicing, and implementing the latest solutions and technologies, ensuring that your business stays at the forefront of industry advancements. We seamlessly evolve DevOps alongside your evolving business needs, resulting in exceptional outcomes that adhere to the highest standards.
Transparency, Essence, and Integrated Approach
Transparency is the hallmark of our process, providing you with clear visibility and understanding at every stage of your DevOps journey. We infuse each engagement with our unwavering commitment to excellence, creating an environment where your business can thrive. Our integrated approach combines best practices, state-of-the-art technologies, and tailored solutions to deliver high-quality applications that surpass expectations.
Harness the power of automation with Crownsoft's diverse automation capabilities. We streamline processes, minimize manual efforts, and maximize efficiency, allowing your business to focus on strategic initiatives while we handle the intricate details.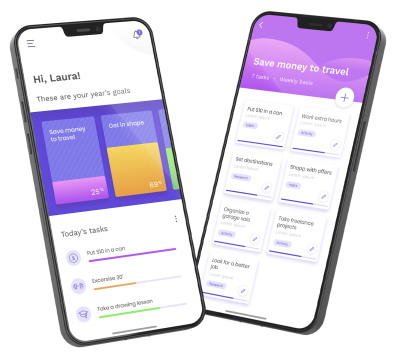 Choose Crownsoft for your
DevOps transformation
, and experience the pinnacle of expertise, innovation, and excellence. Together, we will propel your business towards sustainable success in the digital age.
Frequently Asked Questions about Crownsoft's DevOps Services:
Discover the essential information about cybersecurity to safeguard your business and prepare for the future.
Start your project with us or take existing one
to next level
Share your challenge and our team will support you on a journey to deliver a
revolutionary digital product.
Schedule a FREE Consultation with Crownsoft's Senior Business Analyst
I am the Senior Business Analyst at Crownsoft, overseeing the delivery of high-quality and innovative products to global clients. I provide free consultations and cost estimates for projects.
Let's Start a
Project

Together.
Enter your details to schedule a FREE discovery call and receive project estimate by our App Experts
Let's Start a
Project

Together.
Enter your details to schedule a FREE discovery call and receive project estimate by our App Experts