Optimize ad expenditures. Unleash the full potential of every click
Ignite your brand's recognition, engage warmer audiences, and achieve superior conversions with Value Generation.
Strategic PPC Solutions:
Ignite Sales

Through Expert PPC Management Services
Crownsoft stands at the forefront of PPC management, utilizing paid search to propel your business towards sales success. Whether your aim is to amplify leads, boost website traffic, or both, our technologically advanced PPC services will empower you to surpass your objectives while meticulously measuring and maximizing your PPC return on investment.
Unleash revenue potential through paid search with our PPC management services, responsible for generating over $500 million in results.
PPC, also known as pay-per-click advertising, presents an unparalleled opportunity to connect with your most qualified audience. By positioning your brand where they are already seeking solutions, you can outpace competitors and capture their attention.
With Crownsoft, you can unleash the power of a tailored PPC campaign designed to elevate both conversions and revenue for your company. Our comprehensive pay-per-click management services are built to deliver results.
Refer to the pay-per-click management pricing table below to explore the inclusions of each of our PPC service plans and discover how paid ads can supercharge your business outcomes.
Are you prepared to embark on the journey of paid advertising? Reach out to us online and engage in a conversation with one of our seasoned PPC strategists. Let us unlock the full potential of PPC ads and elevate your revenue to new heights.

Unleash the Power of Advanced Keyword Research and Targeting Strategies
Get advanced keyword research and targeting strategies to reach the right audience and generate high-intent clicks. Our techniques, such as LTV:CAC projection, negative keyword additions, and n-gram analysis, expand your market reach while optimizing ad spend.

Maximize Your ROI with Competitive Bidding Techniques
Spend every ad dollar strategically by exploring advanced bidding techniques like targeted cost per acquisition (CPA). We go beyond traditional CPC models to find the most effective and efficient method of achieving your revenue goals.
Launch Strategic Global Campaigns
at Scale
Focus on the right opportunities in software and tech with campaigns centered around customer and user intelligence. Experience highly relevant and personalized impressions throughout the customer journey to drive ROI and revenue growth.

Elevate Your Advertising Strategy with Crownsoft's Advanced Solutions
Partner with industry-leading experts who will help you revolutionize your advertising strategy. Leverage advanced techniques and innovative strategies to propel your business to new heights. Contact us today to maximize the potential of your advertising campaigns and achieve extraordinary results.
Unleash the Supremacy of Crownsoft's Comprehensive PPC Services
Discover the unparalleled benefits of our PPC management services, offering you a complete solution for developing, managing, and enhancing your pay-per-click strategy. With over 25 years of experience in pay-per-click campaign management, Crownsoft is the digital marketing agency you can trust to propel your online advertising to new heights.
Experience the Excellence of Our PPC Advertising Management Services:
Dedicated Account Representative:
Receive personalized attention and guidance from a dedicated account representative who will be your trusted partner throughout your PPC journey.
Customized PPC Strategy:
We tailor a bespoke PPC strategy to suit the unique needs, industry, and objectives of your business, ensuring maximum effectiveness and ROI.
Extensive Keyword Research:
Our expert team conducts comprehensive keyword research, analyzing anywhere from 400 to 10,000 keywords to identify the most relevant and high-performing ones for your campaigns.
Multi-Platform Targeting:
Reach your target audience across leading platforms, including Google (search and display), Bing, and Gmail, to maximize your brand exposure and campaign reach.
Advanced Competitor Analysis:
Leverage the power of advanced artificial intelligence to gain valuable insights into your competitors' ad strategies, enabling you to stay one step ahead in the market.
Custom Ad Campaign Copy:
Our skilled copywriters craft compelling and tailored ad campaign copy that resonates with your audience, leveraging persuasive language and engaging visuals to drive exceptional performance.
Strategic Ad Bid Management:
We manage your ad bids strategically, utilizing cutting-edge techniques to optimize your return on ad spend, ensuring your budget is allocated wisely for maximum impact.
Continuous Optimization:
We continuously monitor and optimize your ad copy, design, and targeting parameters to enhance campaign performance, driving greater click-through rates and conversions.
Account Settings Monitoring:
Our diligent team keeps a close eye on your account settings, making necessary updates and adjustments to ensure optimal PPC performance at all times.
Web Lead Phone Call Tracking:
Track up to 100 web lead phone calls, gaining valuable insights into the impact of your PPC campaigns on generating valuable leads and conversions.
Timely Reporting:
Stay informed with regular reports that provide comprehensive and actionable insights into the performance of your PPC campaigns, empowering you to make data-driven decisions.
Experience the Crowning Difference in PPC Management
Why choose Crownsoft as your trusted partner for PPC management? Here's what sets us apart and makes us one of the best in the industry:
Unparalleled Client Love:
Experience the satisfaction of over 1000+ glowing client testimonials, a testament to our exceptional track record of delivering impactful PPC campaigns that drive real results for businesses. With Crownsoft, you're in the hands of experts who have proven their expertise time and time again.
Transparent Pricing:
We believe in transparency and providing our clients with all the necessary information upfront. Our pay-per-click management pricing is clear and comprehensive, enabling you to make an informed decision based on your budget and the specific features included in each plan. This transparency sets the foundation for open discussions about your goals and aligning them with our services.
Leverage the Power of First-Party Data:
Leverage the immense power of first-party data with our pay-per-click advertising services. We simplify the process of using first-party data in digital advertising, making it fast and hassle-free. No more wasting valuable time on complex and time-consuming procedures – with Crownsoft, you can tap into the potential of your own data to drive revenue and achieve your objectives.
Aligned Goals for Optimal Results:
When you choose Crownsoft, your success becomes our top priority. We treat our clients like family, fully understanding that the services we provide can make or break a business. That's why we make your goals our goals, going above and beyond to ensure that your PPC campaign exceeds expectations. Your satisfaction is our ultimate reward.
Save Time with Comprehensive Management:
Let Crownsoft take the reins and handle every aspect of your PPC campaign. From developing a customized strategy and conducting advanced keyword research to crafting compelling ad copy and continuous optimization, we'll handle it all. With a dedicated campaign manager by your side, you'll receive personalized attention and regular updates on your campaign's progress, saving you valuable time and resources.
Transparent ROI Reporting:
We understand the importance of tracking and analyzing the performance of your PPC ads. Our team provides comprehensive analytics, conducts A/B testing on landing pages, and ensures that your keywords are driving results. Rest assured, we'll keep you informed at every step of the way and offer expert recommendations to optimize your campaign for maximum ROI.
Tailored PPC Campaigns for Your Business:
Every business is unique, and your PPC campaign should reflect that. At Crownsoft, we handcraft campaigns tailored to your specific needs, industry, and goals. Choose from our range of plans – Basic, Aggressive, or Market Leader – to find the perfect fit for your business. Our flexible approach ensures that you receive a customized strategy that aligns with your objectives.
Ready to Elevate Your PPC Performance?
Don't settle for mediocre results in your SMB's PPC performance. Take advantage of our FREE PPC audit and gain valuable insights into optimizing your campaigns. Contact Crownsoft today and unlock the full potential of your pay-per-click advertising!
Power of PPC: 6 Compelling Reasons to Invest in Pay-Per-Click Advertising
Discover why PPC (pay-per-click) is a game-changer for your business. From cost-effectiveness to hyper-targeting, here are six compelling reasons to consider implementing a PPC campaign:
Cost-Effectiveness Unleashed:
PPC advertising offers an exceptional cost-effective advantage. Unlike traditional advertising channels where you pay for ad space upfront, PPC allows you to pay only when someone clicks on your ad. This targeted approach ensures that every ad dollar is strategically spent, as you reach an audience ready to convert. In fact, PPC visitors are 50% more likely to make a purchase than organic site visitors.
Swift Results at Your Fingertips:
PPC delivers rapid results that can be seen within the first week of launching your campaign. While other long-term strategies like SEO and email marketing require months to yield results, PPC gets your ads in front of your target audience almost instantly. With the right bid and quality score, your ads will start driving traffic to your website in no time.
Track Your Success with Precision:
Tracking results is crucial to refining and optimizing your campaigns. PPC offers robust tracking capabilities, enabling you to gain valuable insights into what works and what doesn't. A/B testing empowers you to compare ad variations and fine-tune your copy and visuals. Additionally, Google Ads provides detailed analytics on clicks, conversions, and audience engagement, helping you make data-driven decisions for maximum impact.
Hyper-Targeting for Laser-Precise Reach:
PPC allows for hyper-targeting, ensuring your ads reach the most relevant audience. With Google Ads, you can leverage demographic targeting, in-market audiences, custom intent audiences, remarketing, and similar audiences to tailor your ads to the right people at the right time. This level of precision ensures that your messaging resonates with your audience, boosting engagement and conversions.
Seamless Conversion Funnel:
PPC ads seamlessly guide consumers through the conversion process. By directing users to dedicated landing pages, you provide them with a clear and convenient path to take the desired action, whether it's submitting a form, requesting a quote, or making a purchase. This streamlined experience enhances user satisfaction and facilitates higher conversion rates, driving revenue growth.
Revenue Amplification:
PPC is a powerful revenue generator. By securing top positions on search engine results pages, your ads capture a significant share of clicks. On average, the top three paid ads receive 41% of all clicks on the first page of results. This increased visibility drives qualified traffic to your website, boosting your revenue potential exponentially.
Embrace the PPC Advantage:
With its cost-effectiveness, rapid results, precise targeting, seamless conversion funnel, and revenue-generating potential, PPC is a must-have for businesses seeking to optimize their online presence. Harness the full potential of PPC advertising with Crownsoft, your trusted partner for tailored campaigns that drive tangible results.
Ready to take the leap? Contact us today for a FREE PPC consultation and unlock the full power of pay-per-click advertising!
Unlock the Power of Partnership: Why Collaborate with a Leading PPC Management Agency?
PPC is a dynamic and intricate process that demands constant fine-tuning for optimal results. As a business owner, your time is precious, consumed by essential tasks like financial management and inventory control. Running a successful PPC campaign requires dedicated attention, which is where a PPC management agency becomes your invaluable ally.
Discover the compelling advantages of entrusting your PPC endeavors to a professional agency:
Evade the Steep Learning Curve:
Mastering the intricacies of PPC requires comprehensive knowledge and expertise. To achieve a successful campaign, you must delve into the nuances of PPC strategies, techniques, and industry best practices. However, acquiring such proficiency demands considerable time and resources—an investment that may strain your already bustling business operations. By collaborating with a PPC management agency, you can bypass the need for extensive training, relying on their seasoned expertise.
Time Liberation:
Partnering with a PPC management company grants you the luxury of time. Remember, becoming a PPC expert necessitates a substantial commitment, potentially draining countless hours of your precious schedule. Regular monitoring and optimization demand unwavering attention. By entrusting these responsibilities to a competent agency, you can reclaim your time and focus on other critical aspects of your business.
Tailored Precision:
If you have specific goals in mind, such as crafting targeted PPC ads, honing in on specific keywords, targeting precise demographics, or launching a remarketing campaign, a PPC services agency understands your vision. Their seasoned professionals will work closely with you to develop and execute a tailored PPC campaign that aligns with your aspirations, ensuring tangible results.
DISCLAIMER: It is crucial to conduct thorough research to select a reputable PPC agency that offers the precise strategies and services you seek for your campaign's success.
Harness Expertise:
When you collaborate with a PPC management agency, you gain access to a team of seasoned experts. These professionals have honed their skills through rigorous training and countless hours of practical experience. Their in-depth understanding of successful PPC campaigns positions them as trusted advisors and reliable partners. Why leave the success of your business to chance when you can leverage the expertise of these proven experts?
Unleash the Full Potential:
In the ever-evolving landscape of PPC advertising, partnering with a top-tier PPC management agency becomes an imperative for unlocking your business's true potential. Allow Crownsoft, a distinguished leader in the field, to guide you on a path to PPC excellence.
Remember, success lies in making informed choices. Don't settle for anything less than the best. Embrace the power of collaboration with a renowned PPC management agency. Your business deserves nothing less!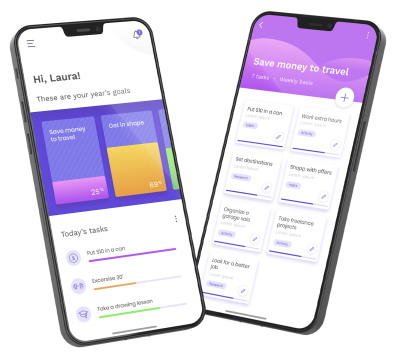 PPC Demystified: Unveiling the FAQs of Pay-Per-Click Management
Curious to learn more about PPC management services? We've compiled a comprehensive FAQ to provide you with the answers you seek. Explore the world of PPC with Crownsoft:
Empower Your Business with Crownsoft's Leading PPC Expertise
Embrace the possibilities unleashed by PPC management and elevate your business to new heights. Crownsoft stands ready to propel your digital advertising endeavors with our exceptional PPC services. Experience unrivaled expertise, meticulous attention to detail, and a commitment to your success.
Unleash the full potential of PPC today by partnering with Crownsoft!
Start your project with us or take existing one to next level
Share your challenge and our team will support you on a journey to deliver a revolutionary digital product.
Schedule a FREE Consultation with Crownsoft's Senior Business Analyst
I am the Senior Business Analyst at Crownsoft, overseeing the delivery of high-quality and innovative products to global clients. I provide free consultations and cost estimates for projects.
Let's Start a
Project

Together.
Enter your details to schedule a FREE discovery call and receive project estimate by our App Experts
Let's Start a
Project

Together.
Enter your details to schedule a FREE discovery call and receive project estimate by our App Experts