Fostering an Inclusive Tapestry
We don't just believe in equality, we practice it, we nurture it.
Unveiling the Essence of Equality at Crownsoft
At Crownsoft, we understand the ever-increasing demands and challenges faced by business professionals and agencies in today's competitive landscape.
At Crownsoft, equality isn't just a principle—it's our practice, our culture, our heartbeat. In the sprawling panorama of technology and human creativity, our mission is clear: to amplify equality and foster the full spectrum of human potential. Our relentless pursuit of this vision elevates us, fuels our innovation, and defines our role as a vanguard of responsible business.
Within the vibrant ecosystem of Crownsoft, every talent is a shade in our rich rainbow, each unique perspective a color in our collective masterpiece. Here, excellence isn't just welcomed—it's celebrated, nurtured, and empowered. Our culture is a sanctuary of belonging, where opportunity knows no bounds, and every individual is poised to soar.
Leadership at Crownsoft doesn't just endorse equality—it embodies it, from the esteemed members of our Board to our visionary CEO. Accountability is not just a word; it's woven into the fabric of our leadership, ensuring a culture where everyone, irrespective of gender, ethnicity, religion, or ability, can flourish.

We champion diversity not just in word, but in action. Crownsoft stands as a testament to this ethos, with a commitment to equal pay for equal work. We're proud to affirm that within our global operations, pay equity is not an aspiration—it's a reality.
Join us on this journey. At Crownsoft, we don't just dream of a future rich in diversity and equality—we're actively building it. Explore the myriad of opportunities to shape the future at Crownsoft, where your vision, your talent, and your dreams are the cornerstones of tomorrow.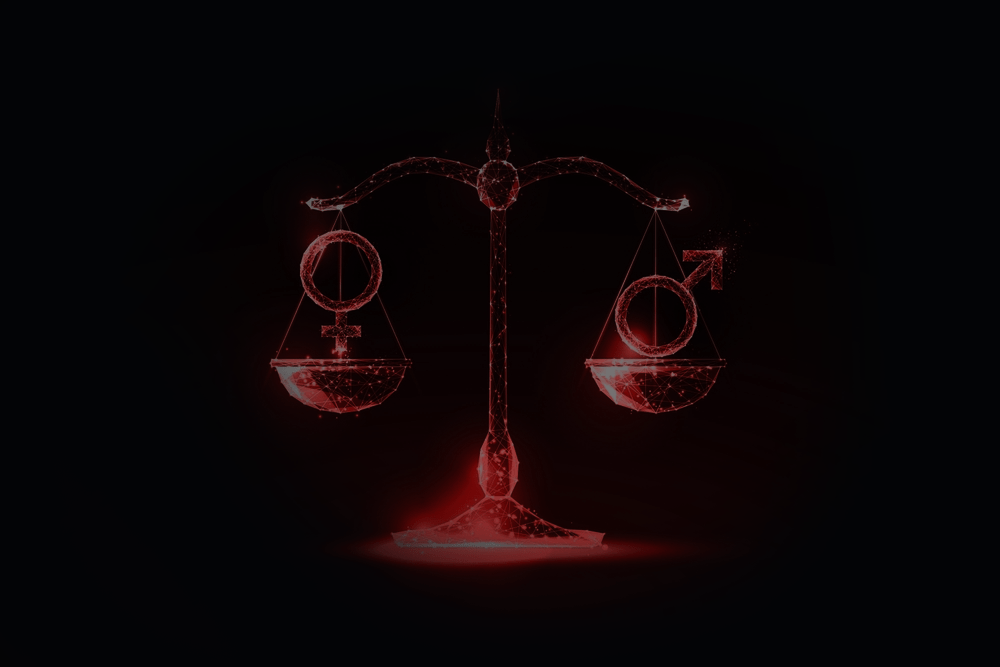 Crownsoft's Unwavering Beliefs
Championing Equality: Crownsoft's Commitment
Our commitment is to achieving equal pay for equal work
Empowering Diversity: Crownsoft's Unyielding Dedication
Crownsoft's Unwavering Beliefs
Crownsoft's Unwavering Beliefs
Crownsoft's purpose is deeply rooted in harnessing the boundless potential of technology and human ingenuity. Our unwavering commitment to our people, clients, and communities centers around accelerating equality for all. This commitment serves as the driving force behind our innovation agenda, propelling us to deliver holistic value and assume the mantle of a responsible business leader.
Through this unwavering dedication, we attract, nurture, inspire, and reward exceptional talent, creating an environment that fosters innovation and empowers individuals to perform at their best. It forms the bedrock of a culture where each person finds an equal opportunity to belong and thrive, unlocking their true potential.
Our commitment to equality permeates every level of our organization, from our esteemed chair and chief executive officer to our esteemed Board. We hold leaders accountable at every echelon to cultivate and sustain a culture of equality, enabling everyone to advance and flourish. Our focus encompasses gender, ethnicity, religion, persons with disabilities and cross-cultural diversity.
At Crownsoft, we celebrate the beauty of diversity and champion equality, spearheading the charge towards a future where every individual's unique talents and perspectives are cherished and embraced.
Championing Equality: Crownsoft's Commitment
Championing Equality: Crownsoft's Commitment
At Crownsoft, we are dedicated to fostering a culture of equality, empowering our people to thrive through a comprehensive range of initiatives. Our robust programming encompasses specialized training, networking support, flexible work arrangements, mentoring, mental health resources, and equal benefits for same-sex couples where local laws permit, among many other offerings.
Transparency and trust form the foundation of our approach. We establish clear goals, publicly share our workforce demographics in key regions, and continuously collect data to drive improvement and ensure accountability among our leaders.
Our commitment is to achieving equal pay for equal work
Our commitment is to achieving equal pay for equal work

Pay equity at Crownsoft is ingrained in our core values, ensuring that our talented individuals receive fair and consistent compensation based on the similarity of work, location, and tenure at their respective career levels. To uphold this commitment, we conduct an annual pay equity review.
In our most recent analysis, reflecting pay changes effective from December 1, 2022, we are proud to declare dollar-for-dollar, 100% pay equity between women and men in every country where we operate, with certain exclusions such as subsidiaries, recent acquisitions, countries with minimal headcount, temporary employees, and interns. Similarly, in the United States, UAE, and Kingdom of Saudia Arabia, where data is available, we maintain dollar-for-dollar, 100% pay equity by race and ethnicity.
Crownsoft stands resolute in its pursuit of an inclusive and equitable workplace, where every individual is valued, respected, and fairly compensated. Join us in our unwavering commitment to equality, as we forge a path towards a brighter and more equitable future.
Empowering Diversity: Crownsoft's Unyielding Dedication
Empowering Diversity: Crownsoft's Unyielding Dedication
At Crownsoft, we recognize the transformative power of diversity. Our unwavering commitment to our diverse workforce of more than 1000 individuals, encompassing an array of cultures, beliefs, and backgrounds, fuels our drive for innovation.
Find out how Crownsoft's AI services can empower your business.
Gender equality is not our goal but a given.
We see a future where gender equality is not a goal but a given. With our sights set on a gender-balanced landscape by 2025, Crownsoft is crafting an ecosystem where success is defined by skill, not gender.
Our commitment to inclusivity is unwavering. For individuals with disabilities, we offer more than just support—we provide a platform where barriers crumble and potential thrives, enabled by state-of-the-art technology and bespoke resources.
Crownsoft is dedicated to elevating ethnic and racial diversity, ensuring that every underrepresented voice is not only heard but heeded and honored. It's not just about creating opportunities—it's about nurturing a habitat where equality and growth go hand in hand.
At the heart of our ethos is the importance of mental health and wellness. It's a commitment to creating an environment where well-being is paramount, allowing every member of our team to reach their zenith.
Embark on a career journey with Crownsoft, where diversity is our strength and equality our legacy. Discover how your talents can ignite change and shape the future with us.
We envision a future workforce characterized by true equality. Committed to this vision, we strive for a gender-balanced workforce by 2025, fostering an environment where every individual has an equal opportunity to succeed.
Inclusivity for Persons with Disabilities
In our pursuit of inclusivity, we continually drive change to ensure that everyone can contribute on an equal footing. Our robust support for individuals with disabilities encompasses cutting-edge technology, comprehensive resources, and tailored training, all aimed at fostering a barrier-free workplace where every talent shines.
Elevating Ethnic and Racial Diversity
We take proactive measures to create an environment that nurtures employment and advancement opportunities for individuals from underrepresented communities. By embracing diversity, we unlock boundless potential and foster a culture that champions inclusion and equal growth.
Prioritizing Mental Health and Wellness
Our unwavering commitment to mental health and wellness is at the forefront of fostering an environment of equality. By prioritizing the well-being of our people, we create a foundation upon which everyone can thrive, harnessing their full potential to drive meaningful impact.
Join Crownsoft in our steadfast dedication to diversity, as we celebrate the power of every individual and pave the way to a future where equality reigns supreme.
Explore Exciting
Career Opportunities
Our Tech Titans
650 Exceptional Minds Enlisted
Demographic Dynamism
87% Brilliant Individuals Aged 25-39
Gender Diversity Amplified
36% Strong Women Powering the Team
Cultural Kaleidoscope 51
International Trailblazers on Board
Schedule a FREE Consultation with Crownsoft's Senior Business Analyst
I am the Senior Business Analyst at Crownsoft, overseeing the delivery of high-quality and innovative products to global clients. I provide free consultations and cost estimates for projects.
Let's Start a
Project

Together.
Enter your details to schedule a FREE discovery call and receive project estimate by our App Experts
Let's Start a
Project

Together.
Enter your details to schedule a FREE discovery call and receive project estimate by our App Experts