Maximize value throughout your enterprise with a UX Evaluation
Harness profound insights to construct the optimal solution for your business, market, and end-user
Expedite growth with
awe-inspiring

user experiences
Successful products and services not only exhibit visual allure to your target audience but also possess a high degree of customization tailored to users' requirements. By employing UX expert analysis grounded in widely renowned usability heuristics, established industry patterns, and appropriate design tools, UX Design Review ensures the provision of the ultimate user experience, thereby augmenting business value.
UX Evaluation

fosters enhanced competitiveness
Leverage market analysis and user data review to forge closer connections with customers. Make informed decisions to optimize your products, services, and projects within the contextual framework of your market, thus contributing value by considering the broader business landscape. UX Evaluation provides recommendations on achieving the aforementioned outcomes.
Discover a digital product design solution for every phase of your business's development
A dedicated product design team can assist you in achieving your business objectives. Whether you require the conceptualization of an entirely new product or the evaluation of an existing solution's quality, we will help you deliver a remarkable, user-friendly product specifically tailored to your users' needs. Our design services encompass ideation, UI & UX design, research, product review, and digital branding. Empowered by the right tools and processes, you can effectively validate ideas, optimize workflows, and bring new digital products to market.

Discovery
Collaborate with our design team to uncover valuable insights enabling you to align users, market, and business perspectives, and comprehend the desired product value.

Product Research
Delve deeply into your users' behavior and business environment to make informed decisions on the most effective next steps for your business.

UX & UI Design
Transform business requirements into robust solutions and create seamless user interfaces that propel your strategy and goals forward.

Branding
Craft a consistent language to communicate with your clients and establish an emotional connection between your customers and your brand.
Design
processes

based on best practices and proven methodologies that deliver results
At Crownsoft, we have honed our processes and incorporated industry best practices over the years to deliver the highest standards of Design Review, UX, and UI. While user needs and behaviors may evolve, we possess the tested tools and battle-proven methodologies to consistently deliver exceptional products and services, ensuring an unparalleled user experience every time.
Project setup
Ensure your team possesses all key information and assets.
Interface design
Gather insights and shape the product or its features.
Wireframing
Transform your ideas into interconnected wireflows.
Usability testing
Verify solutions with potential users.
Visual Design
Craft delightful interfaces aligned with gathered insights.
Development Handover
Craft delightful interfaces aligned with gathered insights.
The UX Evaluation Process
A user experience evaluation is a professional assessment that facilitates the concentration on constructing the most suitable solution for your enterprise, market, and end-user. The evaluation can encompass a wide range of products and services, including websites, mobile apps, and web applications, as well as various types of projects or disciplines, in order to optimize value creation.
The outcomes of a user experience evaluation are benchmarked against established industry standards to determine the effectiveness of your solution. When examining products such as mobile or web apps, our focus lies on ensuring: seamless usability and flawlessness in critical user paths, visually appealing and intuitive interfaces, tailored content that aligns with the target user group, and jargon-free copy.
Following the evaluation, you will receive a comprehensive, data-driven report that assesses the potential of your app or project to meet both current and future needs. When assessing solutions like web applications or mobile apps, we evaluate their market readiness, alignment with market scope and range, fulfillment of user/customer needs, and scalability and reliability for future growth.
At Crownsoft, we go beyond the evaluation itself and consider the broader business context, ensuring that projects align with your business goals, generate value, and establish a roadmap for future enhancements.
Advantages of UX Evaluation
By conducting a UX evaluation, you can quickly identify any issues that may have a negative impact on your product, service, or project, and take necessary steps to enhance its business value.
Compare your solution to competitors and assess alignment with stakeholder interests.
Develop a more precise and compelling value proposition centered around verified customer needs.
Reevaluate your product's go-to-market strategy and determine its effectiveness.
Obtain a clear and straightforward roadmap for your next steps while reducing software development costs.
Issues Addressed through UX Evaluation
A UX evaluation can help identify priority areas for improving your product or service, delighting your users. Some of the issues we have discovered and resolved through user experience evaluations include:
Dealing with complex user interfaces
Enhancing the mobile experience
Clarifying the messaging system
Optimizing information architecture
Improving search functionality
Enhancing the effectiveness of call-to-actions (CTAs)
Simplifying the registration process
Increasing visibility of sign-up and social proof sections
Adhering to industry standards for UI design
Methods of UX Evaluation
There are various methods available for testing the user experience of a product:
Expert evaluation:
A user experience expert conducts a thorough review of the product to identify potential usability issues and provide recommendations for improvement. This can be done through methods such as heuristic evaluation or cognitive walkthrough.
Analytic data analysis:
Analyzing real usage data provides insights into user behavior and actions, allowing for informed decision-making.
User testing:
Conducting user testing sessions with target user groups allows for a hands-on evaluation of how users interact with the product, assessing its intuitiveness and identifying any usability problems.
Content audit:
Evaluating and analyzing the content and information within the product helps determine its clarity, relevance to the target user group, and search engine optimization (SEO) friendliness.
Persona value proposition analysis:
Creating personas based on research and client knowledge helps understand user needs, goals, and motivations, informing the design process.
Accessibility review:
Assessing the product's compliance with accessibility guidelines ensures it meets the needs of disabled users.
Verifying Business Value and Market Performance
Methods for verifying the business value of a solution and its performance in the market include:
Market research:
Analyzing the target market and gathering information about customers' attitudes, preferences, and market trends to understand the solution's context.
Competitor benchmarking and feature gap analysis:
Assessing competitors' strengths, weaknesses, and market positioning in relation to your business and solution to identify opportunities and threats.
Choosing the Right Method
The selection of an appropriate method depends on various factors such as the project stage, available data, specific problems, desired goals, and time and budget constraints. A combination of methods is often beneficial to obtain comprehensive results tailored to the project's needs.
Reviewing User Experience and User Interface
During the review process, design elements are closely examined and issues are classified based on severity:
Critical:
Severe issues that significantly impair the overall usability of the platform and require immediate attention.
Important:
Issues that hinder system or business goals and should be addressed after critical issues are resolved.
Minor:
Issues that require fixing but do not significantly impact the overall user experience.
Assisting Innovators with Exceptional Digital Design
The Crownsoft software design team specializes in helping innovators achieve their goals through exceptional design and data-driven consulting. Whatever stage your business is at, we can create maximum value for you.
With a team of sixty multidisciplinary designers, renowned internationally for their expertise in full-stack projects for startups, unicorns, and established enterprises, we are committed to supporting you on your path to success.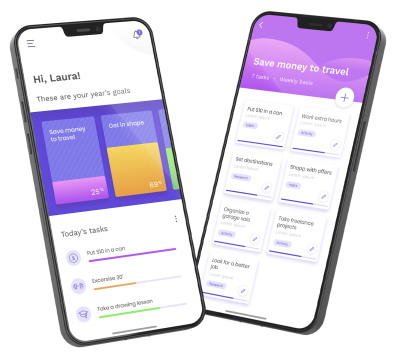 Start your project with us or take existing one to next level
Share your challenge and our team will support you on a journey to deliver a revolutionary digital product.