Build visually captivating, immersive user interfaces with cutting-edge UI design services
Fulfill the needs of your users while achieving your business objectives by creating seamless and intuitive digital products.
Harness

the power of UI design to deliver accessible and efficient digital solutions.
Transform potential visitors into loyal customers by offering responsive and user-friendly interface designs for your products. Exceptional UI design not only facilitates productive interactions but also presents aesthetically pleasing visuals that entice users to return.
Elevate your products and
gain

a competitive advantage in the market.
Enhance your digital offerings with top-tier UI design services that bring several benefits:

Create highly usable products
Ensure smooth digital interactions and provide intuitive access to the content your users desire.

Leverage consistent elements
Employ functional consistency through modern UI components, ensuring predictability and establishing trust.

Offer personalized and immersive experiences
Drive customer engagement by delivering tailored services and products unique to each user.

Communicate brand values and build trust
Define your brand differentiators and foster trust among your target audience through reliable and consistent designs.

Boost user engagement and retention
Increase conversion rates and foster loyalty by providing products that streamline navigation and facilitate research.

Enhance productivity
Improve customer satisfaction and sales volumes while reducing resource costs.

Lower development costs
Minimize future investment expenses by leveraging expert design and support services from the initial stages.
Reduce customer support costs
Well-designed interfaces reduce errors and unwanted actions, leading to fewer customer contact issues.
Embrace robust
processes

that yield exceptional results
At Crownsoft, we have honed our methodologies and incorporated industry best practices to deliver the highest standards of UI design. Our workflow encompasses the following steps:
User research
Define your user base, understand their needs and challenges, and discover how your system can address them effectively.
Interface design
Develop the structural, compositional, and visual elements of the user interface, creating a cohesive and engaging experience.
Prototyping
Utilize wireframes and prototypes to build high-fidelity previews of your system, allowing for thorough testing and refinement.
Usability testing
Conduct comprehensive functionality testing, identify any issues, and make necessary adjustments to optimize the user experience.
Launch and evaluation
Publish the UI design and continually analyze its performance to ensure it meets the evolving needs of your users.
What is user interface design?
User interface (UI) design is the process of creating interfaces for software or computer devices. It involves the visual and interactive elements that users interact with when using a product, such as graphical user interfaces or voice-controlled interfaces. The aim of UI design is to create intuitive, user-friendly platforms that simplify navigation and provide seamless access to desired information or functionalities.
Why is UI design important for business?
UI design plays a crucial role in enhancing the overall user experience, driving conversions, and establishing trust. A well-designed UI makes it easier for customers to identify and access products, attracting and retaining new users. It also communicates brand values, contributing to a strong business reputation. By improving conversion rates and customer satisfaction, UI design proves its worth in bolstering business success.
What does a UI designer do?
A UI designer is responsible for creating the pages or screens that users interact with while using a product or application. They collaborate closely with user experience (UX) designers to ensure the visual and audio elements facilitate seamless user interactions. UI designers focus on optimizing usability and satisfaction by creating visually appealing and intuitive interfaces. They may establish style guides to maintain consistency and familiarity throughout the application or website.
The synergy of UI and UX design:
UI design and UX design are closely related but distinct processes. UX design emphasizes the functionality and structure of a product, while UI design focuses on its visual aesthetics and user interaction. Combining exceptional UX and UI design enables the development of digital products that are user-friendly, responsive, and practical. This synergy fosters user loyalty and strengthens brand identity.
The role of UI design in digital transformation:
UI design plays a vital role in broader digital transformation initiatives. For example, when organizations implement new digital workplaces, UI design helps create compelling and usable tools that enhance employee performance. A well-defined visual design strategy positively impacts customer experience, internal processes, and employee engagement. UI design extends beyond technical skills and aligns with corporate goals, executing vision and strategy effectively. Collaborating with other departments and embracing diverse perspectives further empowers UI design to drive successful digital transformations.
What is interaction design?
Interaction design (IxD) involves creating interactive products and services. Designers consider how users will interact with a product, conducting research to understand user needs, limitations, and context. Interaction design encompasses five key elements: words/text, visual representations, physical objects/space, time, and behavior. By utilizing these dimensions, interaction designers design products that cater to users' real-world demands and needs.
The value of working with a UI design agency:
Engaging an experienced UI design agency offers comprehensive expertise to handle all aspects of the UI design process. From business planning and ideation to product delivery, a UI design team with cross-functional capabilities delivers substantial value to your project. At Crownsoft, we provide research methods that uncover critical user insights and contribute to the development of your unique value proposition. Our process optimizes the functional and business value of your product, resulting in increased conversion rates, improved customer satisfaction, and crucial business metrics.
Illustrations for enhanced visual impact:
Utilize the power of illustrations to captivate and inform your audience. Visual learners constitute the majority, making a strong visual presence crucial for capturing attention and influencing purchasing decisions. Our skilled team of illustrators understands the significance of visual impact and has worked with clients across various industries. We specialize in creating custom illustrations tailored to your specific requirements, including app illustrations, web illustrations, character illustrations, and animated illustrations. By providing engaging and informative visuals, we aim to forge a connection with your audience, establishing long-lasting customer relationships. In addition to crafting unique and eye-catching illustrations, we offer various creative services to develop and refine your visual style. These services encompass illustration guidelines, library systems, art direction, and style exploration. By collaborating closely with our team, you can ensure that your illustrations maintain consistency and align with your brand's identity. High-quality illustrations go beyond being visual aids. They reinforce brand recognition, generate trust, and provide a human experience to your customers. Incorporating compelling illustrations into your UI design creates memorable experiences, encouraging customers to return and interact with your brand repeatedly.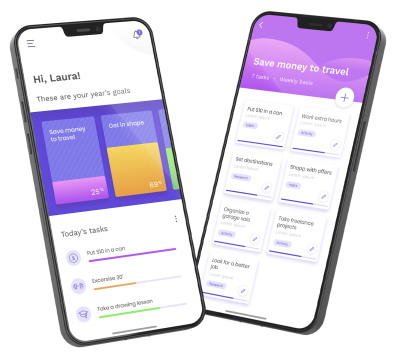 Enhance

user confidence through intuitive design
Designers must consider the user's interaction with the application and minimize task completion time. By doing so, users will successfully accomplish their objectives without abandoning the app or experiencing confusion about how to perform certain actions.
Explore the most frequently asked
queries

regarding user interface design
Common inquiries about digital branding:
UX and UI design are intricately connected, and neither exists without the other.
However, there are notable distinctions to be aware of. A UX designer prioritizes the functionality and operational aspects of a product, while a UI designer concentrates on its aesthetic appeal and sensory experience.
A compelling analogy is likening the human body to design: the underlying code corresponds to the skeletal structure, UX design represents the vital organs, and UI design embodies the senses and responses of the body.
UI design holds significance as it can determine whether you build a dedicated and expandable customer base or have no customers at all.
Though this statement may sound dramatic, in the digital era, the manner in which potential customers interact with your products is paramount. UI design eliminates obstacles, refines functionality, and establishes a stronger connection between you and your customers.
Effective UI design ensures that users can fulfill their objectives without needing to depart from your website, application, or platform.
Superb UI design ultimately delivers an enhanced experience for your customers or users. It simplifies their desired actions and, as a result, fosters trust and loyalty.
This, in turn, aids in improving conversion rates and establishing a robust, dependable brand identity. Ultimately, user interface design renders digital interactions seamless and intuitive, heightening customer satisfaction while simultaneously reducing support and acquisition costs, thus yielding significant potential return on investment.
Start your project with us or take existing one
to next level
Share your challenge and our team will support you on a journey to deliver a revolutionary digital product.
Schedule a FREE Consultation with Crownsoft's Senior Business Analyst
I am the Senior Business Analyst at Crownsoft, overseeing the delivery of high-quality and innovative products to global clients. I provide free consultations and cost estimates for projects.
Let's Start a
Project

Together.
Enter your details to schedule a FREE discovery call and receive project estimate by our App Experts
Let's Start a
Project

Together.
Enter your details to schedule a FREE discovery call and receive project estimate by our App Experts