Crafting an Effective Cloud
Strategy
Developing a comprehensive cloud strategy is paramount to harnessing its full potential for your business's advantage.
Unleashing the Power of
Cloud


Strategy
In today's volatile business landscape, the ability to swiftly adapt and seize opportunities ahead of competitors is paramount to success. Cloud services emerge as a crucial catalyst, empowering enterprises to embrace agility and unlock their true potential.
Discover the key advantages of migrating your infrastructure to the cloud:
Unlock the boundless potential of cloud technology with
our innovative solutions. Contact us today to embark on a
transformative journey towards success.
Unleash the Power of Cloud Strategy with Crownsoft
Why Should Your Company Build a Cloud Strategy?
Cost Optimization:
By migrating to the cloud, Crownsoft helps you unlock substantial cost savings. Say goodbye to hefty capital investments and operational expenses associated with traditional infrastructure. Embrace a pay-as-you-go model that ensures optimal resource utilization and eliminates unnecessary expenditures.
Streamlined Deployments:
With Crownsoft's expertise in Continuous Integration and Deployment (CI/CD), your company gains a competitive edge in the market. Seamlessly integrate new application features and updates, ensuring rapid time-to-market and flawless execution. Our streamlined deployment processes drive efficiency and enhance your ability to meet evolving customer demands.
Enhanced Security:
Crownsoft prioritizes the highest standards of security to protect your valuable data and assets. Our cloud solutions leverage cutting-edge security measures and encryption protocols, ensuring your sensitive information remains safe from unauthorized access or breaches. Rest easy knowing your data is safeguarded with state-of-the-art security technologies.
Embracing Innovation:
Partnering with Crownsoft empowers your organization to embrace innovation and stay ahead of the curve. Our team of experts will guide you through the latest industry best practices, enabling you to optimize processes, enhance quality, and drive continuous improvement. Embrace new methodologies that foster innovation and position your company for sustained success.
Experience Cloud Transformation with Crownsoft
Crownsoft, a leading provider of cloud strategy and consulting services, is committed to empowering businesses to leverage the full potential of cloud technology. With our expertise, you can unlock unparalleled scalability, flexibility, and agility that propel your organization to new heights.
Embark on a transformative cloud journey with Crownsoft. Contact us today to unleash the power of cloud strategy and accelerate your business growth. Together, we'll pave the way for a brighter and more successful future.
Discover Our Cloud Strategy Creation Process
Defining Cloud Business Objectives:
We collaborate closely with your organization to establish clear and concise objectives that align with your business goals. By understanding your unique needs, we lay the foundation for a tailored cloud strategy that drives success.
Analyzing the Current Business Context:
Through a comprehensive assessment, we identify the existing gaps between your current capabilities and the requirements for a successful cloud enablement. This critical analysis helps us develop a strategic roadmap for your cloud journey.
Assessing the Existing IT Architecture: Our team delves deep into your company's IT architecture, examining its technical maturity and identifying any areas that need to be addressed or optimized for a seamless cloud deployment. This thorough assessment ensures a smooth transition to the cloud.
Future / Target State Analysis:
We envision the cloud-enabled enterprise architecture, taking into account both the business and technological aspects of the cloud implementation. This forward-thinking analysis enables us to design a scalable and agile cloud infrastructure tailored to your needs.
Gap Analysis & Risk Assessment:
Through a meticulous gap analysis, we identify areas where your current capabilities fall short of the target state. We assess potential risks and develop proactive strategies to mitigate them, ensuring a secure and reliable cloud environment.
Implementation:
Crafting an optimal blueprint for cloud implementation, encompassing a comprehensive roadmap and strategic recommendations.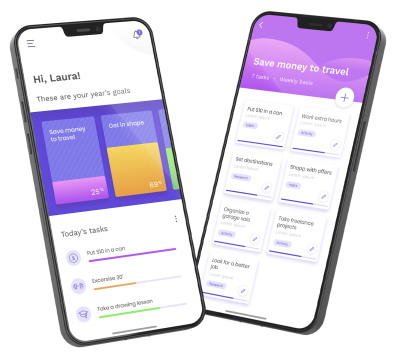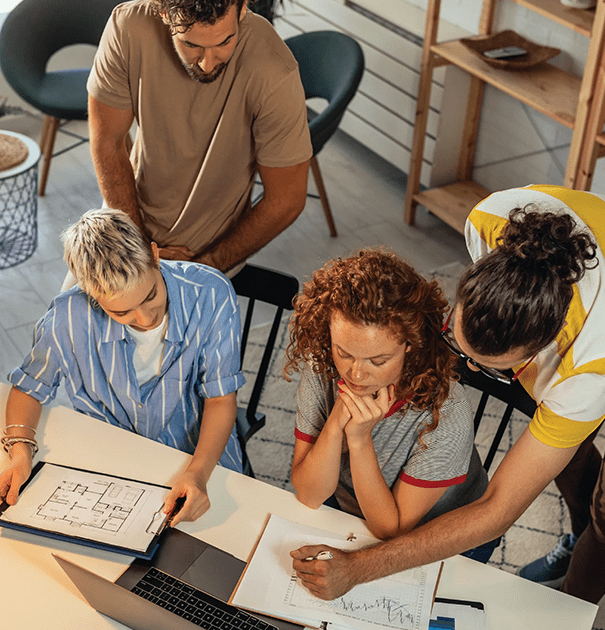 Experience the Power of
Flawless Cloud Migration
With Crownsoft as your trusted partner, you can be confident in achieving a seamless and successful cloud migration. Our proven methodology, combined with our industry expertise, ensures that your transition to the cloud is smooth, efficient, and risk-free.
Unlock the transformative potential of cloud technology with Crownsoft. Contact us today to embark on your cloud journey and experience unparalleled scalability, flexibility, and innovation for your business.
Elevate your infrastructure with Crownsoft's unparalleled cloud strategy expertise. Together, we'll pave the way for a future-driven and digitally empowered organization.
FAQ for Cloud Strategy
Service
Uncertain about the value a Quality Assurance Engineer can bring to your business? Explore some of the frequently asked questions posed by our esteemed clients.
Schedule a FREE Consultation with Crownsoft's Senior Business Analyst
I am the Senior Business Analyst at Crownsoft, overseeing the delivery of high-quality and innovative products to global clients. I provide free consultations and cost estimates for projects.
Let's Start a
Project

Together.
Enter your details to schedule a FREE discovery call and receive project estimate by our App Experts
Let's Start a
Project

Together.
Enter your details to schedule a FREE discovery call and receive project estimate by our App Experts