Account-Based Marketing Services That creates data-driven revenue for your business.
Crownsoft, an industry-leading provider, offers cutting-edge account-based marketing (ABM) services that empower your business to secure high-value accounts within your market.
Harnessing the power of
advanced

artificial intelligence and machine learning technology.
Our customized ABM strategies position your company for exponential growth, enabling you to expand your operations, onboard new team members, and achieve unparalleled success.
Explore Your Revenue
Potential

with ABM Services
For business-to-business (B2B) enterprises, our account-based marketing services provide unparalleled advantages. With our industry-leading technology and a team of accomplished specialists, we craft bespoke strategies that deliver tangible, game-changing results.
Choose Crownsoft for Effortless Excellence
Our commitment to prioritizing our clients is reflected in our exceptional client recommendation score, which surpasses the industry average by an impressive 488%. Furthermore, our remarkable client retention rate of 91% underscores our ability to consistently exceed our clients' goals and expectations.
Make Crownsoft Your Trusted Partner
Embark on a transformative account-based marketing journey with Crownsoft's unparalleled expertise and unwavering dedication to your success. Discover more about our comprehensive ABM marketing services and explore our competitive pricing options.

Ready to Ignite Your Account-Based Marketing Campaign?
Take the first step towards unlocking your business's true potential by contacting us online to connect with a seasoned strategist from our accomplished team. Let Crownsoft be your trusted partner in achieving unprecedented growth and dominating your market.
Unlocking the Power of Account-Based Marketing (ABM)
Account-based marketing (ABM) is a strategic approach that enables you to laser-focus your efforts on a select group of highly qualified and high-value accounts. By tailoring your campaigns to meet the unique needs and preferences of each account, ABM enhances the efficiency of your marketing and sales processes, while elevating customer experiences to new heights of satisfaction and loyalty.
Embrace the Power of Account-Based Marketing with Crownsoft By harnessing the expertise of Crownsoft, a leading provider of ABM services, you can unlock the true potential of your marketing endeavors. Experience unparalleled growth, nurture valuable relationships, and propel your business towards resounding success.
Ready to Ignite Your ABM Strategy? Contact us today to embark on a transformative journey, where the fusion of advanced technology, data-driven insights, and unrivaled expertise propels your business to new heights. Let Crownsoft be your trusted partner in realizing the full potential of account-based marketing.
Explore the Full Potential of Account-Based Marketing (ABM) with Crownsoft
When you choose Crownsoft for your account-based marketing needs, you gain access to an unrivaled suite of services that leave no stone unturned. From meticulous account profiling to strategic campaign development, we offer an end-to-end solution that empowers you to secure your next client with confidence and precision.
Explore the Depth of Our Service
Deliverables:
At Crownsoft, we understand that every business has unique goals when it comes to partnering with an account-based marketing company. Whether you're targeting a specific account or aiming to enhance your overall acquisition strategy, our services encompass comprehensive account profiling. Our dedicated account managers delve deep into your business to create an ideal customer profile (ICP) tailored specifically to your company's needs.
With an ICP in hand, we streamline the process of evaluating and prioritizing potential accounts. This expedited approach enables you to make informed decisions based on the account's potential value and alignment with your ICP, paving the way for targeted and effective ABM marketing efforts.
Target Account Analysis
Building upon your ICP and approved target account, our dedicated account managers embark on a thorough analysis of the account. This crucial step serves as the foundation for your account-based marketing strategy. Through meticulous research, our account managers explore key aspects of the target account, such as the number of decision-makers, company size, specific service or product requirements, and budgetary considerations. Armed with this valuable data, they gain valuable insights into the decision-making dynamics and buying funnel stages within the target account.
Competitor Evaluation
Before crafting your account-based marketing plan, our account managers conduct a comprehensive analysis of your competitors. By examining the strategies and tactics employed by your competitors, we gain a comprehensive understanding of the competitive landscape surrounding your target account. Factors such as budget allocation, strategy formulation, and management approaches are thoroughly assessed, allowing us to identify their strengths and weaknesses. Leveraging our award-winning team, we empower you to target your competitors' vulnerabilities while incorporating their strengths into your strategy.
Strategy Development
Next, your dedicated account manager initiates the formulation of your account-based marketing campaign strategy. Combining the insights gleaned from their research with input from your team, they craft a comprehensive strategy that encapsulates your brand essence and captivates the attention of key decision-makers within the target account. This stage involves a meticulous review of your brand standards, product or service features, and preferences to ensure alignment with your guidelines and overarching goals. Throughout the strategy development process, your account manager aims to address five pivotal questions:
While this process demands meticulous attention to detail, you can trust your dedicated account manager to provide a swift turnaround. As an extension of your team, they recognize the value of time and expedite the strategy development process to ensure seamless execution.
Once your campaign is launched, our work is far from over. We proactively engage in ongoing optimization to fine-tune your strategy and maximize results. By closely monitoring the performance of your campaign, our account managers identify areas for improvement that can have a direct impact on your overall strategy and bottom line. Whether it involves refining ad copy, updating imagery, or enhancing targeting parameters, our optimization efforts are driven by data-backed insights and a commitment to continuous improvement. Campaign optimization is not an admission of failure; it is a testament to our dedication to achieving optimal outcomes for your business. By embracing optimization, you empower your strategy with valuable insights and refine your approach to surpass competitors who neglect this critical aspect.
As a testament to our commitment to transparency and accountability, we provide regular monthly reporting to keep you informed about the progress of your account-based marketing campaign. Depending on your preferences and service package, you may even opt to receive weekly reports for real-time insights. While you have access to an array of campaign data, our routine check-ins with your dedicated account manager offer an additional layer of insight and guidance. During these consultations, your account manager will highlight successful aspects of your campaign, identify areas for improvement, and offer action-oriented recommendations backed by data. It is also an opportune moment to seek clarification or delve deeper into any aspect of your campaign, ensuring you have all the information you need to make informed decisions.
At Crownsoft, we strive to be your trusted partner, offering a wealth of knowledge and guidance. Whether you have a simple query or a complex question, we are always ready to share our expertise and provide tailored advice. This commitment to exceptional client service is why over 90 percent of our clients choose to stay with us, time and time again.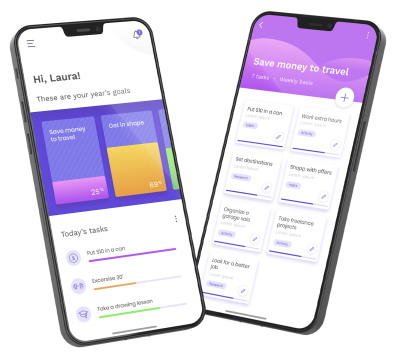 Ready to Unleash the Power of Account-Based
Marketing?
Contact us today to embark on a transformative journey, where the fusion of cutting-edge technology, data-driven insights, and unmatched expertise propels your business to unparalleled success. Let Crownsoft be your trusted partner in harnessing the full potential of account-based marketing.
FAQs - Account-Based Marketing Services by Crownsoft
Schedule a FREE Consultation with Crownsoft's Senior Business Analyst
I am the Senior Business Analyst at Crownsoft, overseeing the delivery of high-quality and innovative products to global clients. I provide free consultations and cost estimates for projects.
Let's Start a
Project

Together.
Enter your details to schedule a FREE discovery call and receive project estimate by our App Experts
Let's Start a
Project

Together.
Enter your details to schedule a FREE discovery call and receive project estimate by our App Experts