Elevate Your Brand with
Crownsoft's Illustration Services
At Crownsoft, our illustrators are masters of storytelling and visual problem-solving, aligning their expertise with your business objectives.
Experience the power of
Illustrations
Illustrations possess exceptional communicative power, effortlessly conveying messages without relying on lengthy explanations. In the digital realm, users often encounter intricate and abstract concepts that can be challenging to grasp. Faced with multiple lines of text, data analysis, and navigating through onboarding processes, users may find themselves disoriented and disconnected. This is precisely where illustrations come into play.
Illustrations serve as
exceptional communicators

, guiding users visually rather than relying solely on textual information.
Our minds process visuals much more swiftly than text, and illustrations offer a profound advantage in terms of speed. However, their impact extends far beyond expediency.
Beyond enhancing the product
experience, illustrations possess
immense potential:
At Crownsoft, we don't just code; we craft success stories. Dive into our curated case studies to witness how our expertise transforms challenges into results.
Crown One Revolutionizes Distribution Management for TotalEnergies
TotalEnergies, a global leader in the energy sector, faced challenges in optimizing their vast distribution network, understanding distributor and customer needs, and leveraging technology for improved revenue growth. Crownsoft's innovative solution, Crown One, addressed these challenges, transforming TotalEnergies' distribution management. Through features like efficient distribution processes, dynamic profiling, and secure wallet management, Crown One streamlined operations, enhanced engagement, and significantly boosted revenue, positioning TotalEnergies for sustained innovation and growth in the industry.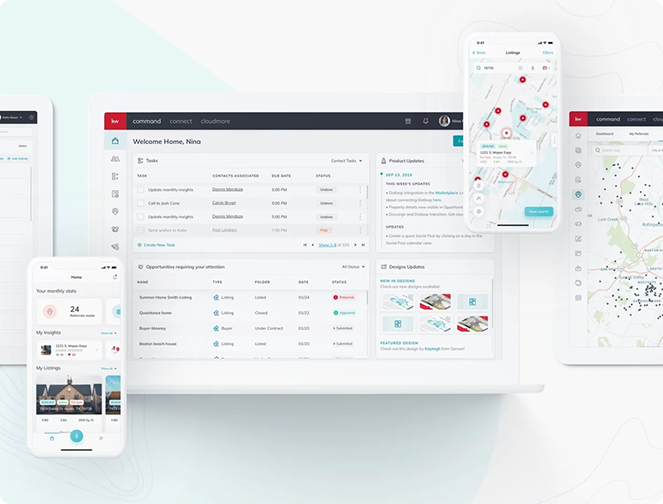 Transforming one of the Top 10 U.S. Real Estate Company Through Advanced Technologies
This case study is based on real-life project; Due to a non-disclosure agreement, we cannot reveal the client's name.
Click here
to learn more about our Oath of Trust and Confidentiality
A prestigious U.S. real estate giant, boasting a global network of over 170,000 agents, envisioned an ambitious transformation: pivoting from traditional realty operations to an innovative tech-centric model. Committed to blending legacy systems with contemporary software and leveraging a treasure trove of real estate data through AI, they appointed us for the task. Our meticulous collaboration resulted in the harmonious fusion of design and tech, spawning AI-driven platforms and optimizing agent-customer interactions. A journey that began with a single feature design burgeoned by 2019 into a robust partnership with over 50 experts. Today, this client stands not merely as a real estate colossus, but as a pioneering, tech-forward trendsetter, promising to revolutionize the real estate landscape.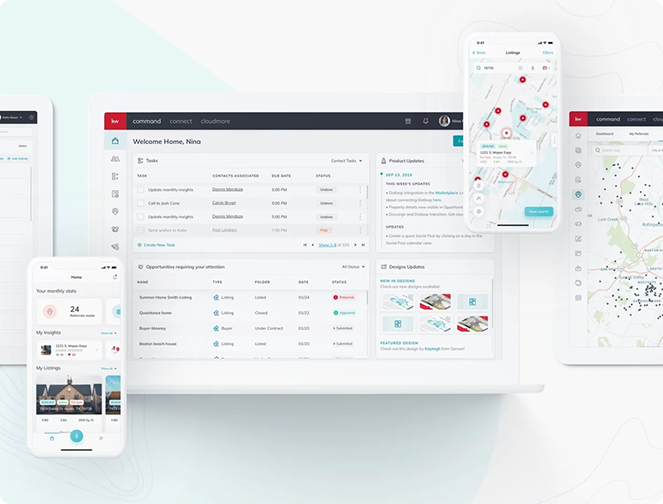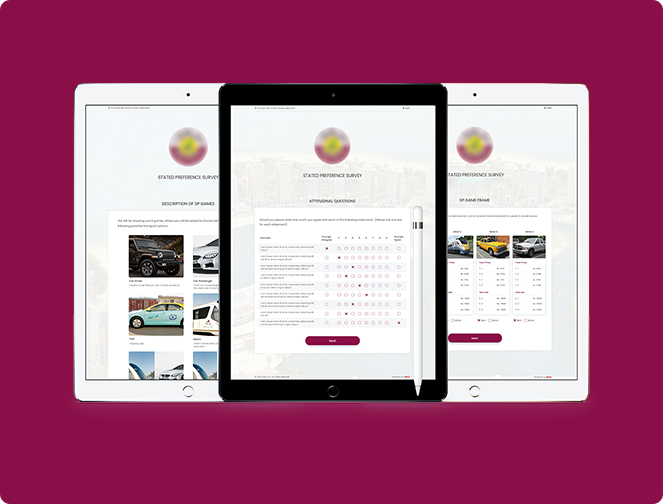 Digital Survey Solution for a Leading Transportation Ministry in a Middle Eastern Country
Crownsoft collaborated with the Qatar Ministry of Transportation Services to create a dynamic, user-centric mobile application for online surveys. Meeting the Ministry's desire for a seamless platform, Crownsoft delivered an application that emphasized user experience, compatibility across devices, and unique features to drive user engagement. The successful launch witnessed widespread adoption, earning praise for its intuitive design and furthering the Ministry's mission to enhance community engagement and service quality through digital solutions.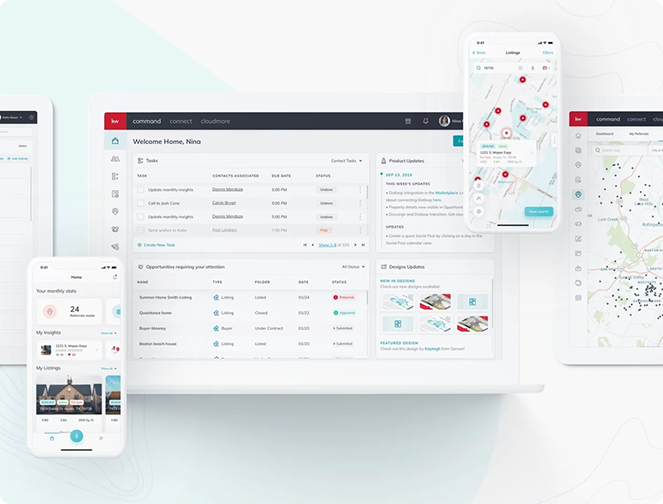 Innovative Pizza Delivery App Solution for a renown NY Based Franchise.
This case study is based on real-life project; Due to a non-disclosure agreement, we cannot reveal the client's name.
Click here
to learn more about our Oath of Trust and Confidentiality
In a strategic endeavor to reinvent its delivery paradigm, a leading New York-based pizza franchise tapped into Crownsoft's tech prowess to craft an Uber-inspired application. Tailored to seamlessly orchestrate deliveries across multiple outlets, this robust app offers drivers a streamlined platform for order management and profile updates, while administrators and store managers gain unprecedented oversight on order trajectories, driver assignments, and real-time notifications. The aftermath? An efficient delivery framework that augments driver earnings, elevates customer satisfaction through prompt deliveries, and reinforces the franchise's commitment to innovation and excellence.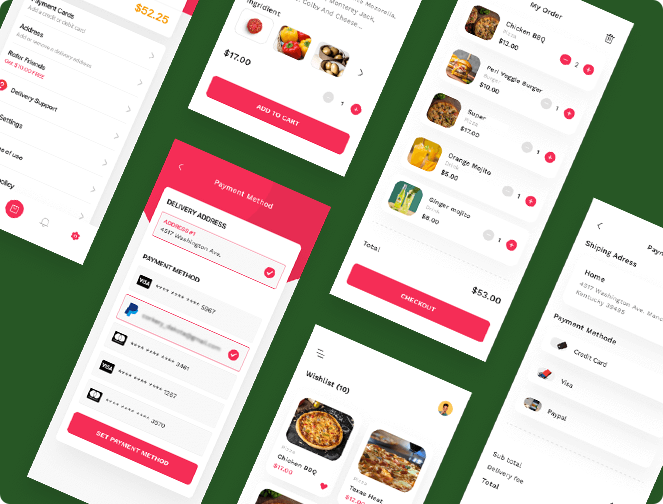 At Crownsoft, our illustrators are masters of storytelling and visual problem-solving, aligning their expertise with your business objectives. Through illustrations, messages are comprehended swiftly and clearly, instilling a sense of security and comfort within users. They facilitate a deeper understanding of the value inherent in product features, effectively communicate direct messages, celebrate achievements, and enhance the product's aesthetic appeal.

Invest in Crownsoft's Illustration Services and unlock the extraordinary potential of captivating visuals to elevate your brand, captivate your audience, and foster an unforgettable user experience.
Illustration Services that Bring Your
Vision

to Life
At Crownsoft, we understand that product design goes beyond mere functionality. It aspires to create visually captivating and user-centric products that effectively address customer needs while propelling your business towards success. Our illustration services offer a range of solutions to elevate your digital experiences.

App Illustrations
Delve into the world of app illustrations that guide, explain, and captivate user attention. These visual elements not only serve functional purposes but also possess the power to evoke emotional and aesthetic impact, creating a memorable user journey.
Web Illustrations
Transform your website with captivating illustrations, including Hero and Spot types. While these standard categories provide a strong foundation, our flexibility allows for the incorporation of unique illustrations that perfectly align with your brand and content.

Libraries and Illustration Systems
Empower your in-house teams, be it design or marketing, with the use of illustration libraries. These invaluable tools facilitate the creation of a large volume of illustrations while ensuring consistency and maintaining your brand's visual identity.

Illustration Guidelines
Craft a cohesive and distinctive illustration style with our comprehensive illustration guidelines. From establishing general principles and approaches to detailing character development, color usage, and perspective, we provide the blueprint for a consistent and visually engaging visual language.
Art Direction & Style Exploration
Unleash your brand's potential with our art direction and style exploration services. Through deep experimentation and exploration, we develop a unique visual style that captures the essence of your brand. Moodboards, style swatches, and composition examples are crafted to provide a clear direction for your brand's illustration journey.

Animated Illustrations
Elevate the viewer's experience with animated illustrations that breathe life into your visuals. By adding subtle movement and storytelling elements, we enhance engagement, convey messages effectively, and forge stronger emotional connections with your audience.

Infographic Design
Communicate complex information and data through visually compelling infographics. Our skilled designers craft informative and visually appealing infographics that simplify concepts, engage viewers, and enhance understanding.
Character Design
Develop memorable and visually striking characters that represent your brand's identity. Our team of talented illustrators brings characters to life, infusing them with personality and charm that resonates with your audience.

Icon Design
Create visually impactful icons that enhance user experience and navigation. Our icon design services ensure that your icons are intuitive, visually consistent, and aligned with your brand's aesthetics.
Choose Crownsoft's Illustration Services to infuse your products and digital platforms with captivating visuals that transcend functionality. Our expert team will work closely with you to understand your vision and deliver illustrations that leave a lasting impression on your audience.
Illustration Process: Bringing Your Vision to Life
At Crownsoft, we follow a meticulous and collaborative illustration process to ensure that we deliver high-quality and visually captivating illustrations that align with your vision and business goals.
Our collaborative approach ensures that you are involved in the process, providing feedback and insights along the way. We believe in constant communication and iterative refinement to deliver illustrations that exceed your expectations.
Choose Crownsoft for your illustration needs, and let us bring your vision to life through our meticulous and creative illustration process.
Start your project with us or take existing one
to next level
Share your challenge and our team will support you on a journey to deliver a revolutionary digital product.
Frequently Asked
Questions about

Illustration

Services
Discover answers to common inquiries about our
illustration services.
Schedule a FREE Consultation with Crownsoft's Head of Delivery
I am the Head of Delivery at Crownsoft, overseeing the delivery of high-quality and innovative products to global clients. I provide free consultations and cost estimates for projects.
Let's Start a
Project

Together.
Enter your details to schedule a FREE discovery call and receive project estimate by our App Experts
Let's Start a
Project

Together.
Enter your details to schedule a FREE discovery call and receive project estimate by our App Experts